Webinar "The characteristics and challenges of platform work"
with Michael Silbermann, IG Metall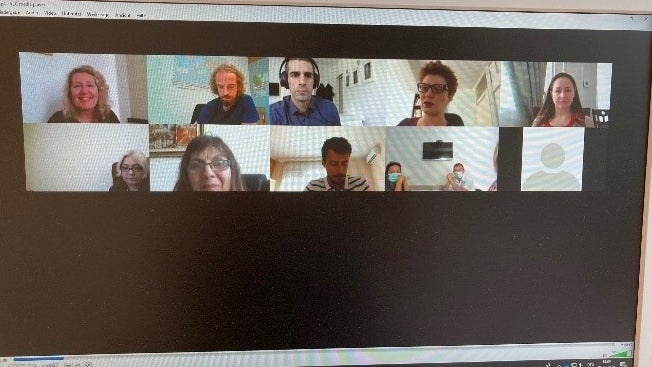 The expert we invited to this webinar, Michael Silbermann from the IG-Metall union, worked for various platforms in the past and was therefore not only able to provide a good overview of the various types of platforms from his own experience, but also to explain how they work through from an "insider" point of view.

During his talk, Silbermann defined five types of platform work: Microtask, Freelance, Contest, Location-based and Content. Microtask platforms reduce projects to a series of small, precisely defined tasks, such as data entry. The tasks on a freelance platform include those who do more complicated tasks, such as creating graphics as a self-employed worker. The contest platforms award "well-paid" tasks to skilled workers on a competitive basis. Location-based examples are more physical activities in the offline area, such as food delivery and cleaning services; and, a platform for content uses people to create texts.

Often, however, a distinction is made between online and offline work. Online work is platform work for tasks that are carried out completely in digital form and offline work is managed and conveyed online (often via an app) but is carried out physically, such as messenger services.

From a trade union or political point of view, this development of the "parallel labour market" harbors the risk that the bargaining power of workers in secure jobs (e.g. with collective agreements) is undermined. The responsibility is shifted to the employee. This may benefit platform workers in the short term, but in the long term it is likely to lower labour market standards for all workers. Silbermann emphasised that social dialogue is an important instrument to counteract this negative trend.